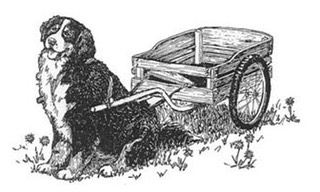 2018 "FIRST DRAFT" SEMINARS


Intermediate Draft Work & Working Dog Day 

10AM to 4PM - SATURDAY, March 3rd 2018
Instructors:  Larry Bohlig, Nick Hengeveld, & Jim Maxwell
Location:  Performance Dogs In Training, Pleasant Grove, CA


Our "First Draft" Seminars are designed to take you thru step-by-step training to introduce
your dog to the fun of draft work, and our goal is to transform you and your dog 
into a proficient and happy draft team!
For our "Working Dog Day" we have reserved the wonderful training facility at 
Performance Dogs In Action for the whole day!
Entrants can work on Rally Obedience with multiple courses or 
try their hand at Agility and Dock Jumping. 
You may also want to take the opportunity to work with 
owner/trainer Nola Jones and test your dog's Herding Instinct.
All breeds are welcome!

Contact Jim Maxwell for more information
email:  drafting@NorCalBernese.org